DORADO
BIBLE
BAPTIST
CHURCH
Our statement of faith does not exhaust the extent of our faith. The Bible itself is the sole and final source of all that we believe. We do believe, however, that the following statement of faith accurately represents the teaching of the Bible, and therefore, is binding upon all matters.
Come join us as we share the Love of Our Lord and
Jesus Christ through our many activities and events.
Don't miss out on the Joy of the Christian Experience!
Clap your hands, all you nations; shout to God with cries of joy. -Psalm 47:1
Did you miss the Celebration of Our Heroes this past Sunday presented by our Teens and Children?
Here's a glimpse of the event!
Want to see more? Go to our Children's Ministry page.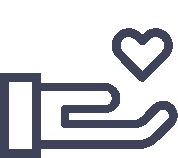 "Whoever is generous to the poor lends to the Lord, and He will repay him for his deed."